Our Top Trans-Seasonal Fashion Picks
We know it's still August and we're all trying to hold on to summer for as long as we can, but in the fashion industry the focus is already shifting towards AW17. After all, you've noticed how quick the seasons can change in the UK and it's crucial that your clothing collection is prepared for the inevitable appearance of autumn and winter. As much as we want to hang on to our dresses and sleeveless tops, it might be time for a change. Luckily, the colder months of the year bring with them a whole new approach to fashion.
It's important to make sure that your collection gradually transitions from summer to winter; you don't want to be left behind while everyone else has moved into stocking their key winter pieces. While we hate wishing away the last of summer, you might want to think about investing in some trans-seasonal pieces to slowly take your collection from SS17 to AW17. Let us show you our top trans-seasonal fashion picks ready for the next season.
Moving into AW17
We've been known to have a warm September and even October in the past, so how you update your fashion collection needs to be tactical. You don't want to be stocking up on thick winter coats if it's still 20 degrees outside! Instead of throwing yourself into winter as soon as it hits September, there are some key pieces that can help you gradually adjust to the arrival of AW17.
Ensuring you're prepared for all weather, both your summer and winter collections can sit side by side as we ease into the upcoming season. Here are just a few of the pieces we're offering to help you do just that.
Culottes
As temperatures will eventually start to drop, you might notice that everyone is adopting a more practical style. Where you used to see shorts and skirts, you'll probably see a realistic approach to fashion. To adopt this without losing your sense of style, we choose culotte trousers.
With a casual style that can be easily dressed up, culottes are shorter than your usual trousers. Offering that in-between from shorts and full-cover jeans, culottes give a chic edge to your collection. You'll find wide-legged culottes in our range, perfect for styling with a pair of heels or even trainers depending on your preference.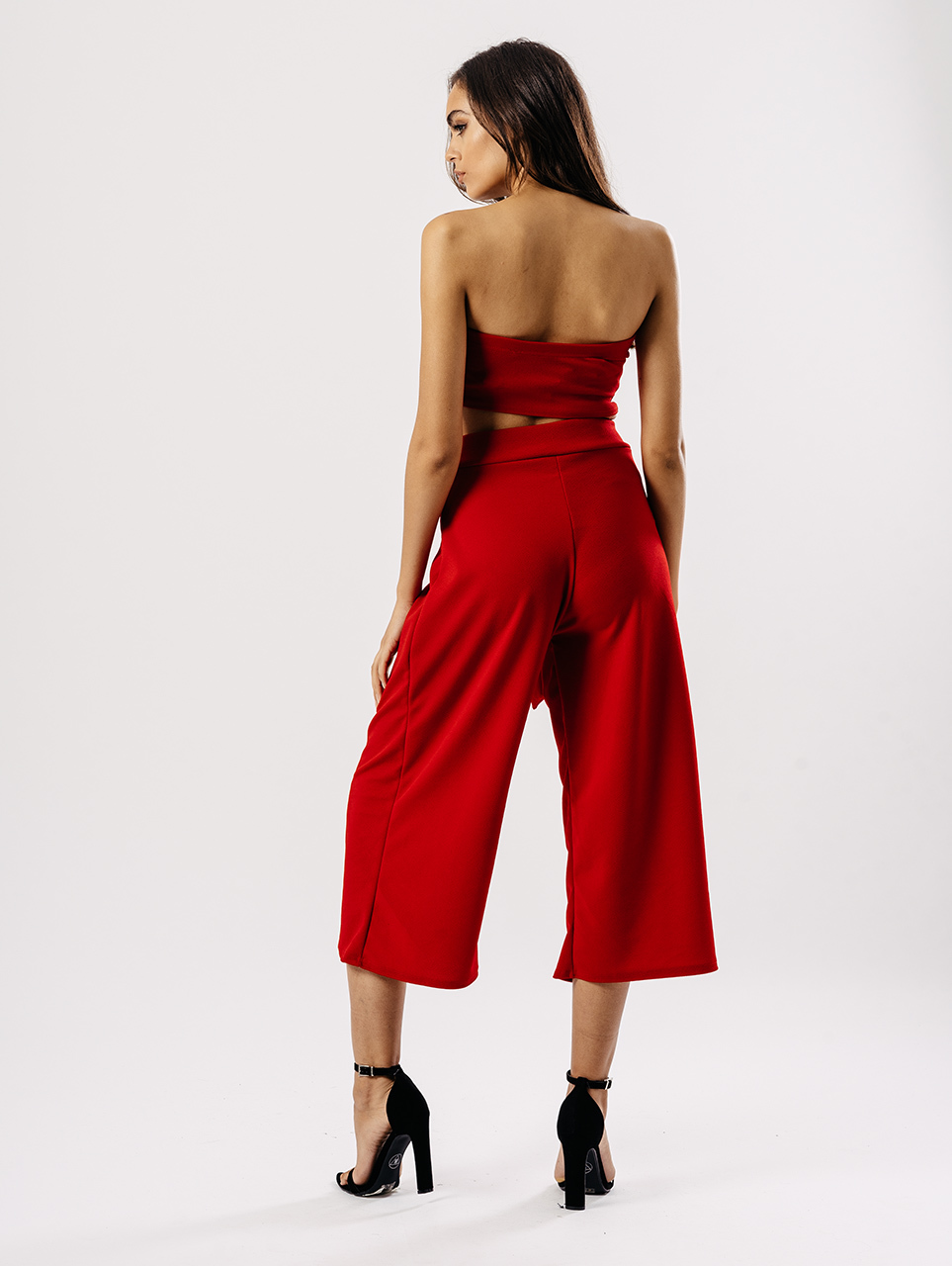 Frill detail blouses
Our fashion choices in the winter generally lean towards covering up and keeping exposed skin under wraps, but you don't have to sacrifice style to achieve this. Our collection of blouses demonstrates just this, becoming a central part of workwear and casual dressing.
For AW17, liven up your blouse designs a little more and let your style shine through the dullness of autumn. One of the most popular recent trends consists of enhancing the sleeves with frill details, but frills work just as well on the front and even the hem too.
Denim jackets
The season of heading out the door without a jacket might slowly be slipping away, but there are some great trans-seasonal pieces before you have to reach for your winter coat. Denim jackets are a lightweight option for our in-between season, while still protecting you from the elements outside.
Providing an extra layer, denim does its job all year round. However, an equally great alternative is a leather jacket that carries the exact same purpose, with just a difference in style.